Restless sleep baby
SILENA® - HEALTHY SLEEP. HAPPY CHILD. HAPPY PARENTS.
Most mothers and fathers know them only too well: the sleepless nights when their child can't sleep because of a cough, new teeth, colic or restlessness. In this situation, parents want nothing more than a natural remedy that provides gentle relief and allows for peaceful sleep.
My patients also kept inquiring about a gentle remedy for typical toddler ailments. However, despite lengthy research, I found it difficult to recommend a product. This led me to found the company silena® together with two partners to develop and manufacture appropriate natural products.
silena® products are balanced blends of naturally pure essential fragrance oils. Processed and bottled in Switzerland, the blends are specially designed to maintain and strengthen the harmonious well-being of children. The basis of all silena® products are high-quality fragrance oils from controlled organic cultivation.
The oils extracted from the flowers, leaves, bark or wood of the plants send their scent information to the brain via the sensory cells of the nose and have a harmonizing influence on the autonomic nervous and immune systems. Depending on the type of plants used, different effects can be achieved: relaxing, calming, invigorating, dissolving, refreshing or clarifying.
You can find more detailed information about the silena® products on the website www.silena.ch or in the flyer (download PDF).
I will be happy to advise you personally in my practice.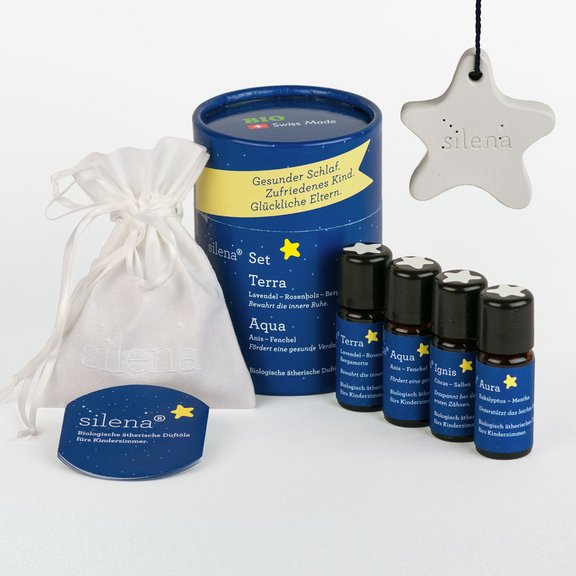 Contact
GYNÉ LANG
Kohlrainstrasse 10
8700 Küsnacht (Zurich)
Phone +41 44 912 25 25
praxis@gynelang.ch

Opening hours
| | |
| --- | --- |
| Monday | 08.00 - 12.00 | 13.30 - 16.30 |
| Tuesday | 08.00 - 12.00 | 13.30 - 16.30 |
| Wednesday | 08.00 - 15.00 |
| Thursday | 08.00 - 12.00 | 13.30 - 16.30 |
| Friday | 08.00 - 15.00 |